Discussion Starter
·
#1
·
Got onto TTL this morning around 630 or so in the canoe. Started paddling and noticed the current was pretty quick... No anchor. Oh well. We went under the scottsdale road bridge I believe and started throwing cranks, and my old man was using live bait, aka worms :riaa:. So we were going head to head, species did not matter.
We got situated close to seven and decided to pull out the sissy stick with a baby senko, watermelon with purple and gold flake I believe. Bam, stuck no.1 on a bridge piling facing east. Old man had lost one nice bass already on the worms. We worked our way down and I boated 3-4 more under the bridge, all on ds. So far live bait had nada. We were just letting the current push us against the bridge so we were still, but that was limited fishability.
800 we paddle back, and I improvise an anchor. We're back on the water, headed back to the bridge. I hook a small yellow bass, and my dad loses another on the nightcrawlers. I boated another couple smaller ones. All the fish were directly on the bottom. On the third column from the south shore we anchor. I throw my ds on the west side of the bridge, right against the column. Hits the bottom, rod doubles up. Do a reel set, and set the hook for good measure, I knew it was good. 5 seconds later, lost her. Damn. I cast back a few times and nothing... I was determined to get that fish. Changed to a different color worm, and BAM. It's on. Pretty decent fish for TTL. My dad finally went with a ds and caught 2. Live bait loses 8-0. Paddled to the mill bridge and lost a bluegill at the boat. Bite died around 930. Grand total for the couple hours, between 10-12 lm, 1 yellow bass.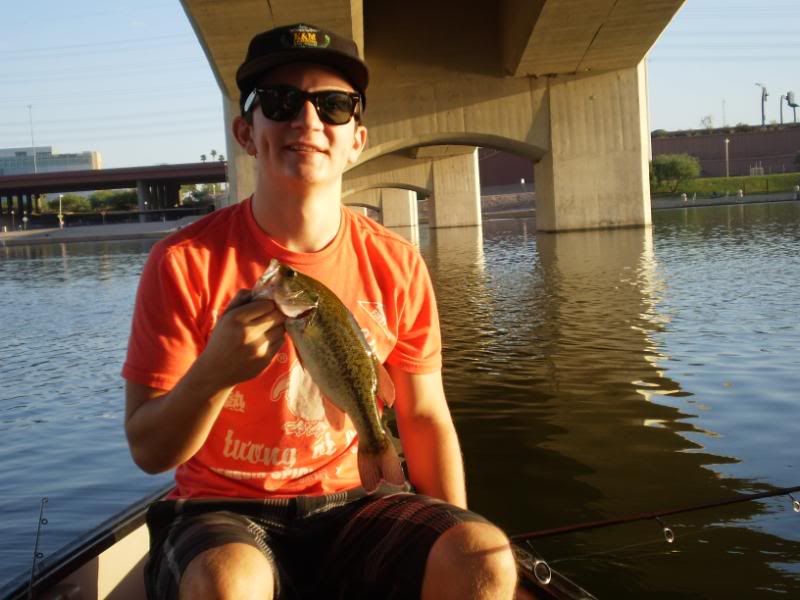 <br>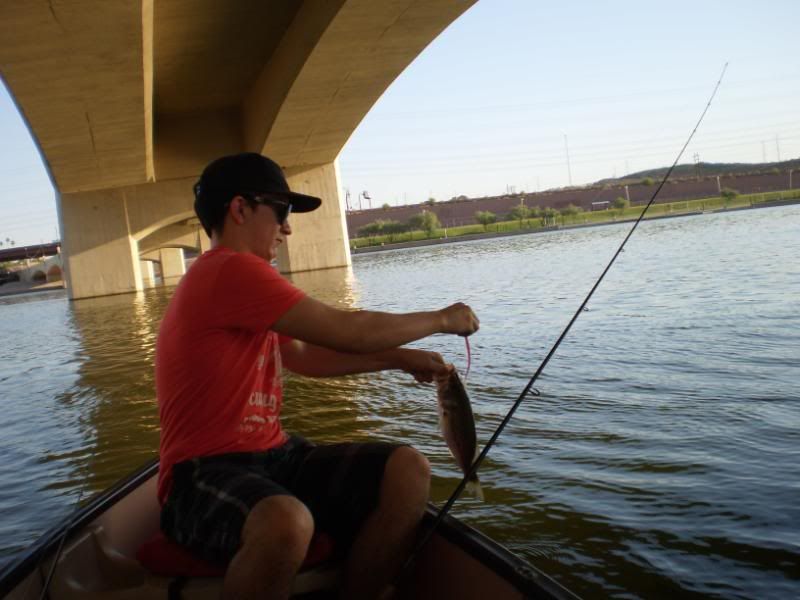 <br>
<br>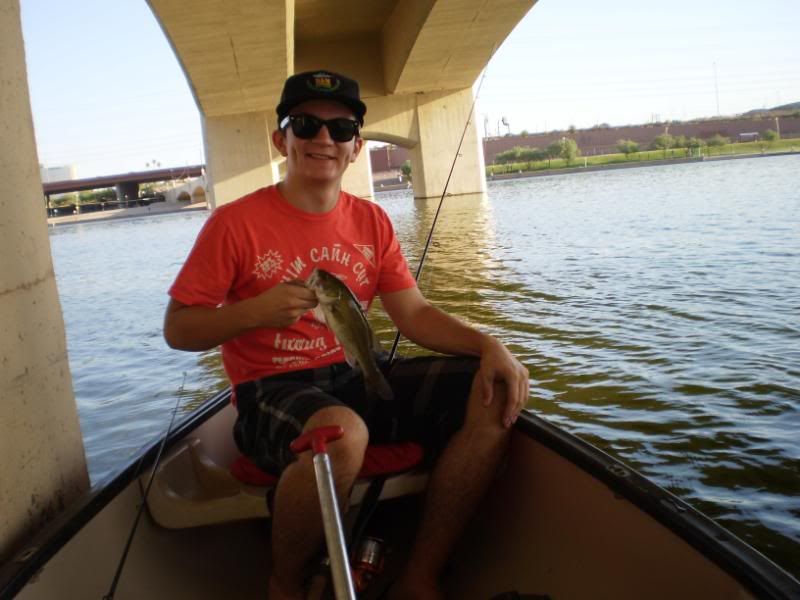 <br>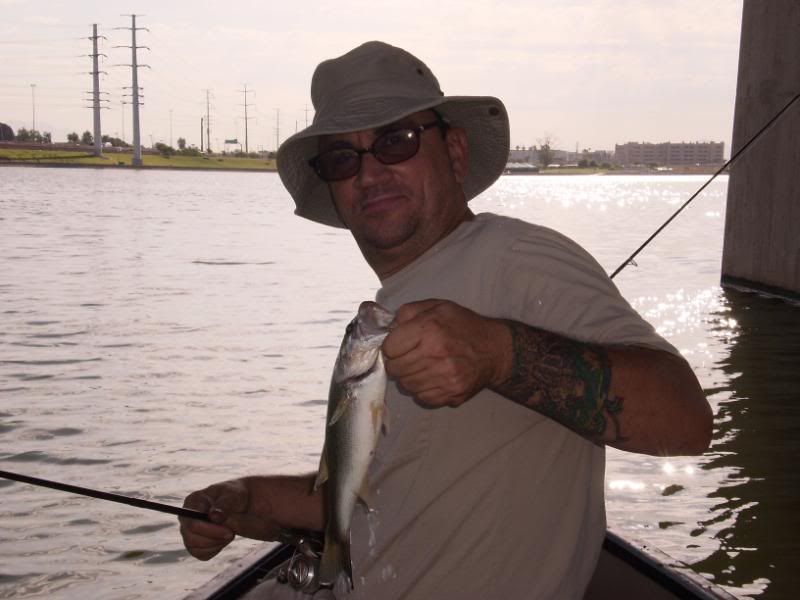 <br>